Win A $25 Amazon Gift Card From NYT & USA Today Bestselling Author J.S. Scott!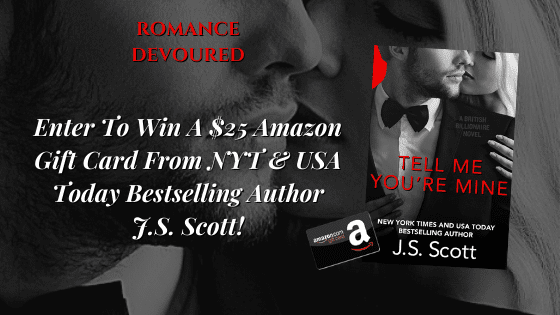 Tell Me You're Mine
(The British Billionaires 1)
by NYT, Wall Street Journal, & USA Today Bestselling Author J.S. Scott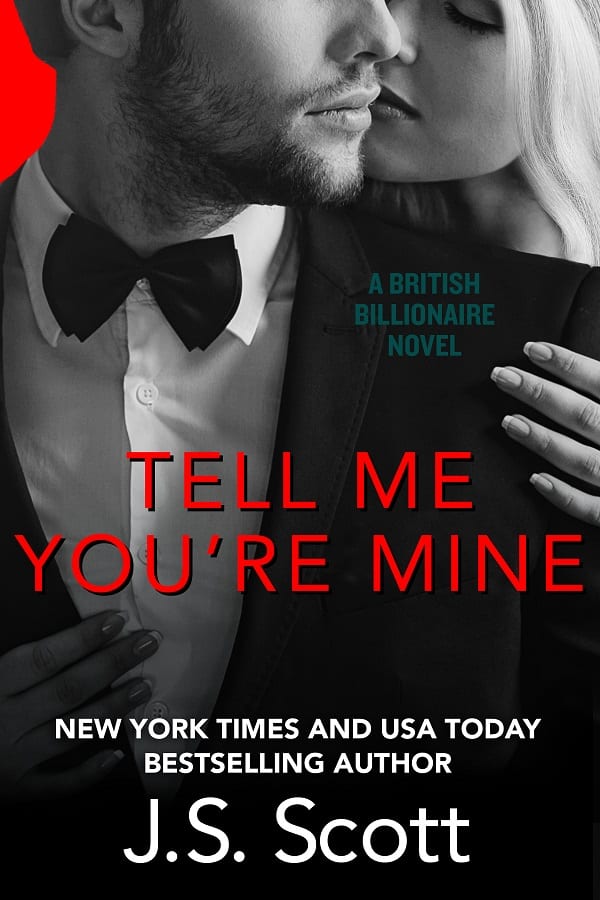 A chance encounter between a secretive billionaire and a plus-size PR expert could be the perfect solution to both their problems – or a delicious scandal in the making – in New York Times best-selling author J. S. Scott's new British Billionaires series….
I am the type of woman who always plays it safe. In my professional life as a public relations "fixer", and in my personal life, especially when it comes to the opposite sex. Really, who needs the wild highs and the I-want-to-die-because-he-left-me lows of a relationship? At least, that's what I thought…until I met him.
Damian No-Last-Name-Given is sexy as sin, and I'd developed some kind of weird, instant attraction to him the moment he settled his chiseled body next to mine on a flight from London to Los Angeles. His sexy British accent did crazy things to my previously dormant female hormones, which had eventually led me to do the most impulsive thing I'd ever done in my entire life. I kissed him while everyone else in business class was sleeping. Or had he kissed me? All I knew was that we were both very willing participants, and that panty-melting embrace had rocked my entire world while it was happening.
Unfortunately, that moment of spontaneity would haunt me once I found out Mr. British Hottie's true identity. He'd held his last name back for a reason. Oh no, I couldn't make some once-in-a-lifetime misstep with an ordinary businessman. When I screwed up, it had to be one for the record books, and it had to happen with one of the most powerful men in the world. And, oh yeah, he also absolutely had to be the biggest man-whore on the planet.
Once I knew the truth, I could have easily convinced myself that the kiss wasn't all that earthshattering – if Damian Lancaster hadn't boldly swaggered into my office the very next day to apologize, and to make me a business offer I couldn't possibly refuse….
Goodbye sanity; hello madness.


Excerpt from Tell Me You're Mine:
Relief flooded my uptight body as I flopped into my seat by the window, and glanced at the empty space beside me, hoping it would remain unoccupied. There was a large armrest between me and the recliner next door, but things felt a little awkward when I was traveling alone.
I never knew whether to talk to the person next to me, or just pretend that they weren't there. I hadn't really flown enough yet to know the etiquette of frequent business fliers.
My phone pinged just as I was awkwardly shoving my carry-on into the small cubby provided. I scrambled for my purse and rummaged through the contents until I found my phone.
I looked at the text.
Kylie: How did it go?
Me: Don't ask. I don't have Mom's charm. I doubt Lancaster will be calling anytime soon. I should have taken the domestic clients and let you do this trip. We'd probably have our largest client yet if you'd done the presentation.
Kylie: It can't be that bad. Did you meet the president of Lancaster? I've never seen him, but I've heard he's pretty hot.
Hot? The CEO of Lancaster International was hot? Obviously, Kylie knew far more about the family than I did. When I thought about billionaire CEOs who ran mammoth companies, it brought to mind gray-haired grandfathers who were older than dirt. Apparently, this particular CEO was younger than I'd thought. Either that, or my best friend had suddenly gotten a fetish for men old enough to be her grandparent.
Me: I wouldn't know. He wasn't there. I imagine he was probably still sleeping after causing a scandal that I didn't know about until three minutes before the meeting. Long story. I'll explain later.
I felt tears well up in my eyes, but I blinked them back. Part of me felt like I'd not only failed my company, but my deceased mother, too.
Kylie: I'm sure everything went fine. You worry too much. Give yourself a break. You were used to everything being neat and tidy in corporate law. PR is really messy. I hope you at least managed to find a gorgeous Brit and have a fling. That sexy accent in the bedroom would be enough to make any woman have her first screaming orgasm.
I rolled my eyes. Kylie Hart wasn't only the amazing director at Ashworth Crisis Management; she'd been my best friend since grade school. She, and our other friend, Macy, were the only ones who knew that I'd never had the elusive big O with any of the men I'd dated. The supposed monumental event that my misguided friend just knew was going to change my life and the way I looked at myself. Kylie was beyond eager to find my Mr. Orgasm.
I, however, didn't even think about it much anymore.
Me: No fling. No orgasm.
Personally, I was convinced that the female orgasm during sex was probably highly overrated. I'd had two sexual relationships. A woman didn't get to the age of thirty-two without sleeping with a guy. Okay. Yeah. Sex was pleasant with the right person, but I was convinced the screaming pleasure women talked about was like a unicorn: I wanted to believe it existed, but the proof was pretty damn elusive.
"You've never had an orgasm. Seriously? How is that even possible?"
I froze as a deep, definitely British male voice sounded right beside me.
Startled, I jerked my gaze from my phone to the previously empty space next to me, only to meet a pair of sexy green eyes that were staring at me in total disbelief.
When in the hell did this British Adonis sit down?
Obviously, the seat next to me wasn't going to stay vacant. In fact, there was one very muscular, very attractive body filling up the space that had been vacant just a few minutes ago.
All of my senses sprang to attention as I inhaled, and caught a whiff of the most alluring, masculine scent my olfactory receptors had ever experienced.
I fought the urge to just close my eyes and wallow in the fragrance that screamed hot, unbridled, deliciously dirty sex. I had no idea how I recognized that since I'd never personally indulged in that kind of sexual encounter. Ever.
I squirmed in my seat. The guy was close. Too close. In fact, he was leaning sideways in my direction so he could…
I flipped my phone over so he couldn't see it, and then leaned back to avoid whatever sexy pheromones this man seemed to exude in abundance. "You're reading my texts? Who does that?"
I swallowed hard as I put a hand on his shoulder to push him over, so he wasn't encroaching on my personal space.
He moved like he suddenly realized that he was being incredibly rude.
I flipped my cell phone over again, and my fingers fired off a brief message to Kylie.
Me: Gotta go. Taking off. Catch you at home.
I quickly got out of the text window, put my phone in airplane mode, and shoved it back into my purse without looking at the jerk sitting next to me.
Like this entire day hasn't been crappy enough?
Of course the guy sitting next to me is a creeper! It's the perfect end to a really bad day. Perfect. Just. Freaking. Perfect.

Meet New York Times, Wall Street Journal, & USA Today Bestselling Author J.S. Scott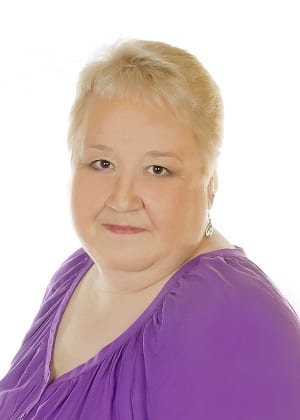 J.S. "Jan" Scott is a New York Times, Wall Street Journal and USA Today bestselling author of steamy romance. She's an avid reader of all types of books and literature. Writing what she loves to read, J.S. Scott writes both contemporary steamy romance stories and paranormal romance. They almost always feature an Alpha Male and have a happily ever after because she just can't seem to write them any other way! She lives in the beautiful Rocky Mountains with her husband and two very spoiled German Shepherds.
Interview with J.S. Scott:
Hi J.S. Scott. Can you begin by telling us a little about yourself?
JSS: My name is Jan and I write as J.S. Scott as well a Lane Parker.  My husband Sri and I live in beautiful Colorado with our two very spoiled German Shepherds. I am originally from Michigan.  I really miss the big lakes, but I also love the mountain views where we are now.
Tell us about your publishing journey. Did you always want to be an author?
JSS: Thank you for the interview.  I hope readers are able to get something out of my own journey. 
I have always been an avid reader and writer since I was a child, so as I got older I started writing my own stories.
Romance has always been my go-to genre since I was a medical professional for many years, and I wanted to escape into a story that I knew was going to have a happily-ever-after.
When self-publishing was in its infancy, I decided to start putting my heart and my stories out there, and I was humbled by my success.
I think the one thing I love most about writing romance is bringing a story to readers that they can enjoy and get swept by so they can escape everyday life for just a little while.
What is your favorite type of romance/trope and why?
JSS: I am a big historical romance reader, especially regency romances.  They are the stories that got me hooked on romance, so I continue to love them even now.  I don't have as much time to read so I have been doing more audiobooks these days.
Coffee or Tea? JSS: Coffee
Where can our readers find you? (Social media, website, etc.)
Newsletter http://eepurl.com/bFP2NX
Website http://www.authorjsscott.com/
FB page https://www.facebook.com/authorjsscott
FB Reader Group https://www.facebook.com/groups/290099091137557/
Audio Group https://www.facebook.com/groups/549855685779311/
Twitter https://twitter.com/AuthorJSScott
Goodreads https://www.goodreads.com/author/show/2777016.J_S_Scott
Instagram https://www.instagram.com/authorj.s.scott/
Amazon http://www.amazon.com/J.S.-Scott/e/B007YUACRA/
BookBub https://www.bookbub.com/authors/j-s-scott
Email jsscott_author@hotmail.com
Thanks for hanging out with us!