Grayslake: More than Mated Kindle World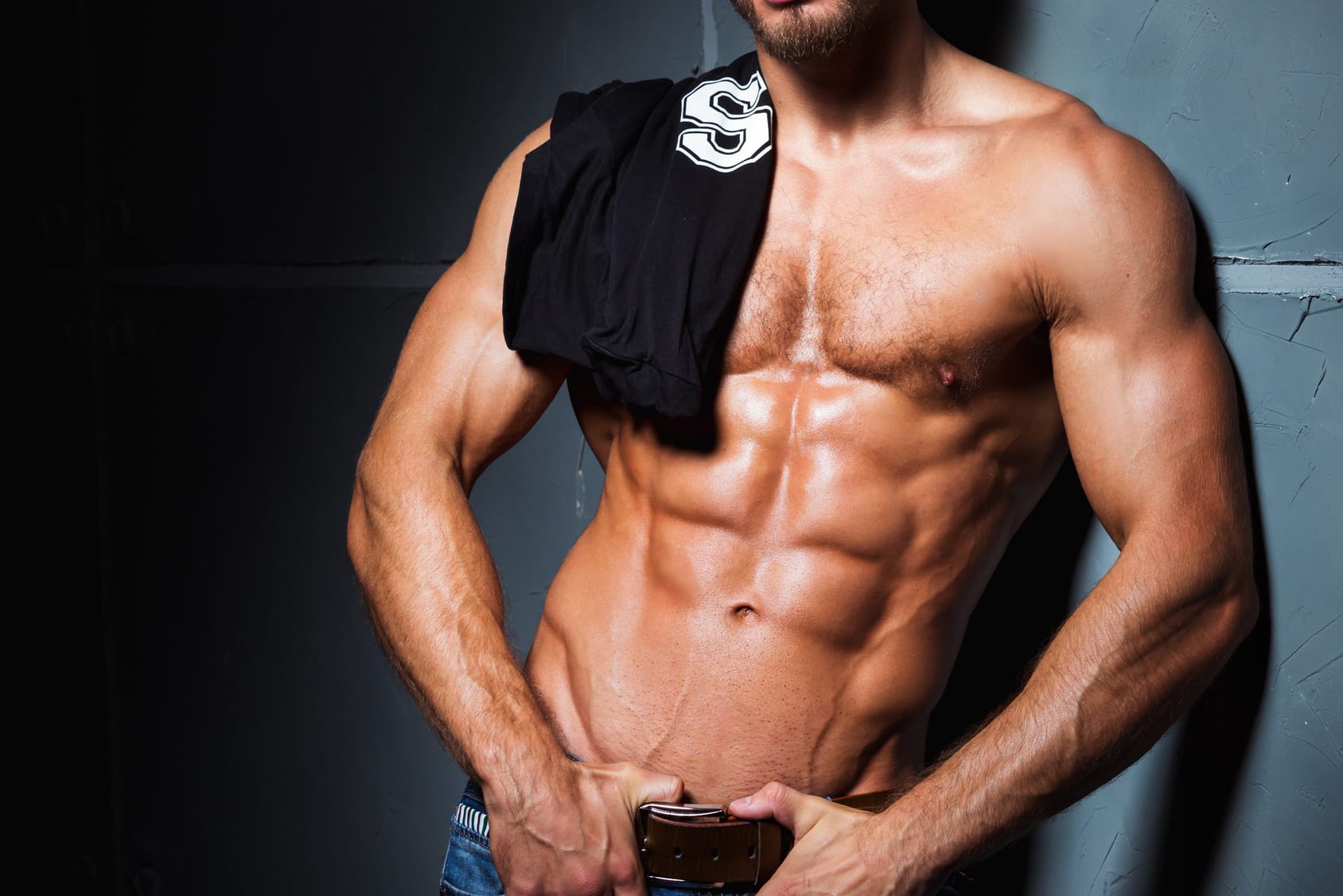 Even the growliest of men need love. Grayslake is home to the alpha shifter Abrams brothers who—along with their friends and occasional enemies—fight for their lives, their future, and their mates. And more than just finding love in the unlikeliest of places, these ferocious men find their perfect matches. And when they realize they're not just mated, they're in love, they'll battle to the death to keep it . . . Follow these alpha males, and their luscious mates, to Grayslake and beyond.
Waking the Bear
Ruby Shae 
$1.99
After suffering the ultimate humiliation at her cousin's wedding, Audrey Harris leaves her old life behind, and drives until she reaches Grayslake, Georgia. Faced with staying put, or heading north, she decides to stay. Unfortunately, the atmosphere at the B&B where she's staying isn't conducive to her plan to give up men, and soon, she ends up at the local bar looking for an ego boost.
Bear shifter, Tad Mitchell, knows first-hand what it feels like to be betrayed by a lover, and he has the physical scars to prove it. Once a romantic, he gave up on women five years ago when his ex-girlfriend threw him away like garbage. When his fated mate walks into his brother's bar, he easily rebuffs her advances until he's forced to do the right thing.
Now that Tad has Audrey in his home, he can't get rid of the sassy, curvy beauty, and the worst part is, he's not even sure he wants to. No, he definitely wants to, but she's so stubborn. And sexy. And smart…and he really does need an office manager. When Audrey's life is on the line, Tad has to decide whether or not to live in the past, or to claim his mate and embrace the future.


Dirty Lion Bastard
Renee George
$1.99
Curvaceous weretiger Scottie Monroe and her family own the Pitch & Paw Bar and Motel–a safe haven for shifters passing through the territories. As a guardian of neutral ground for paranormal beings, Scottie has one hard fast rule: no hooking up with the customers.
Until sexy werelion, Shane Largos walks through the door.
Shane has traveled to Georgia to find his father, the cold-hearted bastard who'd walked out on the human female carrying his child. With no Pride to protect them, life for Shane and his mother was rough, but now Shane is old enough to challenge his father for Pride leadership.
From the moment Shane meets Scottie, his animal and human sides want her more than he wants air to breathe. A lie of omission leads to a night of scorching passion, and to the realization that Shane has found his true mate. However, he has a promise to keep, and a life-long score to settle–and he's determined to finish what he started.
Shane's rage toward his father consumes him–leaving room for little else. Only a true mate would risk everything for the heart of a wounded shifter. But will Scottie's love be strong enough to conquer Shane's need for vengeance?
Reader Note: Dirty Lion Bastard is set in Celia Kyle's Grayslake More Than Mated world. In that spirit, there is a curvy, kick ass heroine, a hunka-licious alpha hero, enough steamy sex to fog up the windows on a high rise building, and the kind of action that will keep you reading until the very end!


Bears Do It Better 
Jessie Lane
$1.99
Misha and Borys sitting in a tree, K-I-S-S-I-N-G …
Misha falls in lust at first sight with the big, sexy bear shifter, but she doesn't have time for his mating nonsense. Raised in Russia by tiger shifters, she came to America to follow up on her first real lead for finding her biological family.
Borys wants the smokin' hot bear who recently wandered into town. Now all he has to do is convince Misha that she's meant to be his. The stubborn woman won't give him the time of day, though, saying she's looking for her kin.
His biggest problem? He might be the family she's looking for.


Unbearable Love
Kelly Collins
$1.99
L
ily Love is running—from her father—from her future husband—from her life. When a message flashes across her computer screen claiming open season in Grayslake, she takes her only chance to experience life before her father drags her back to Montana to bear an heir for the clan. Once in Grayslake, her quest for anonymity vanishes when she's forced to register at the sheriff's office as a guest. It's there she meets Eli Silver. Big, tall, and grumbly, Eli prickles her senses in ways she can't explain.
Werebear Eli Silver lives alone in the woods. After a painful betrayal, he's sworn off love for good and is happiest when it's just him and his bees. Or so he thinks, until a curvy, beautiful woman walks into his life and stings him right in the heart. Every roaring cell of his body wants to claim Lily, there's only one problem—she's not willing to commit.
With the past swarming around them, can Eli and Lily dig deep to find the courage their love requires? Find out in Unbearable Love.


A Bite of Love 
Ally Summers
$1.99
There was a beautiful girl in his bed.
A dead body outside.
And a shifter war in his backyard.
Case
Kings aren't supposed to run, but what choice did Case Maddox, king of the jaguar Tribe, have when he lived in the same town as his fated mate ex?
Arriving in Grayslake angry, vengeful and broken, Case needed an escape. Shifters in the south are encroaching on his territory. His shifter warriors have lost hope. The last thing this king was looking for was redemption … or love.
Cadence
Living in a town of shifters hasn't been easy, but Cadence Hathaway was born and raised in Grayslake and there was nowhere else she wanted to call home. Resigned to end up as the town spinster, she threw herself into work, until a broody stranger showed up at the old Maddox estate.
One look at the town's newest resident and Cadence knows she's in trouble. Broody, dark and mysterious she is ready to find out about the King's tastes, both on and off his plate.


Unbearable Secrets 
Terra Wolf
$1.99
Fa
mily drama and bear politics have driven Olivia Bradwick on a vacation to Grayslake. Finally, she can enjoy some peace and quiet, or so she thinks. When the handyman at the local B&B stumbles into her bathroom, she realizes he might be the escape she came looking for. But Sam isn't as innocent as his seems and Olivia must decide if she can trust him at all.
Sam Hunter is running. He's left home and all of his Louisiana comforts behind for a life of solitude. He truly believes it's the only way to not end up like his blood thirsty father. But when a cute little werebear shows up at the B&B he can't help but fall for her. He knows that if he claims her though, it'll ruin everything.
Olivia and Sam both have skeletons in their closets. Together they must decide if they can overcome their past to be together in this Romeo and Juliet-esque landscape.
This is a STANDALONE with no cliffhanger. Expect a HEA and a lot of bear cuddly goodness!


Bear Up
Mina Carter
$1.99
G
irl meets boy = classic love story. Girl meets bear… Wait, what?
Small town girl Kacie has always known there was something odd about Lizards Lick, but she doesn't expect that oddity to almost claim her life or land her in the arms of her long-term crush; hot veteran Dean. Okay, he's nuts but she can't argue with that, not with a body like his or when he's whispering things like 'fated' and 'destiny'. Even if he does claim to be a werebear…
She's his mate, but she's human. He's so screwed…
Leader of the Lizard Lick bear clan, Dean is between a rock and a hard place. His fated mate is human but he daren't claim her. The elitist asshats in the clan would have kittens. But when an attack brings her over into the bear world, he's out of time and out of options. Even worse, the town has an rogue bear problem and internal clan politics that put Kacie in the crossfire.
Forced to fight battles on all fronts, Dean must bear up or risk losing her forever…


Make Her Howl 
Flora Dare
$1.99
When you've loved and lost a fated mate, can you dare to hope for a second chance?
After her human mate was tragically killed years ago, wolf shifter Magda fled Grayslake and all it meant. She only returned to protect her adopted daughter and she's determined to stay out of local shifter politics.
Marc has spent years protecting Grayslake's shifters after a tragedy of his own. When Magda walks into his life, his inner wolf awakens. He never thought it possible, but she's living proof that miracles happen. She's his mate.
Now he just has to convince her that everyone gets a second chance at love.