Emily Jane Trent – Simply Amazing Author!
Escape into hot romance with passion that is off the charts!
Sexy, suspenseful romance that steals your heart!
Bend To My Will (Books 1-4)
0.99
Or read FREE with Kindle Unlimited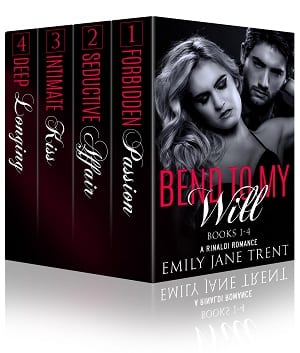 Sexy billionaire Jacob Rinaldi needs a new submissive, and does not have romance in mind. Lovely, aspiring actress Vivienne Lake captivates him, but she thinks he is rude and arrogant—yet also, sexy as sin.
SPECIAL OFFER: Books 1-4 are now available in a Boxed Set! Save 80% off retail with the boxed set.
˃˃˃ Forbidden Passion (Bend To My Will #1)
Despite being wrong for each other, one passionate encounter leads to another. Jacob discovers that dominating Vivienne is more of a challenge that he anticipated. Will she enter his forbidden world?
˃˃˃ Seductive Affair (Bend To My Will #2)
Vivienne knows that Jacob Rinaldi is the only man for her, even if she is mad at him. Jacob hopes a romantic interlude at his luxury villa will convince her to agree to his terms.
˃˃˃ Intimate Kiss (Bend To My Will #3)
Jacob must keep romance out of the playroom, but Vivienne has a way of making him break the rules. With a brash move, she defies Jacob.
>>>Deep Longing (Bend To My Will #4)
Jacob allows deeper intimacy, despite the emotional risk. Vivienne stirs emotions that Jacob is unable to repress, and the relationship careens into uncharted waters.

Read FREE with Kindle Unlimited
Leah's Seduction (Books 1-4)
$0.99
Or read FREE with Kindle Unlimited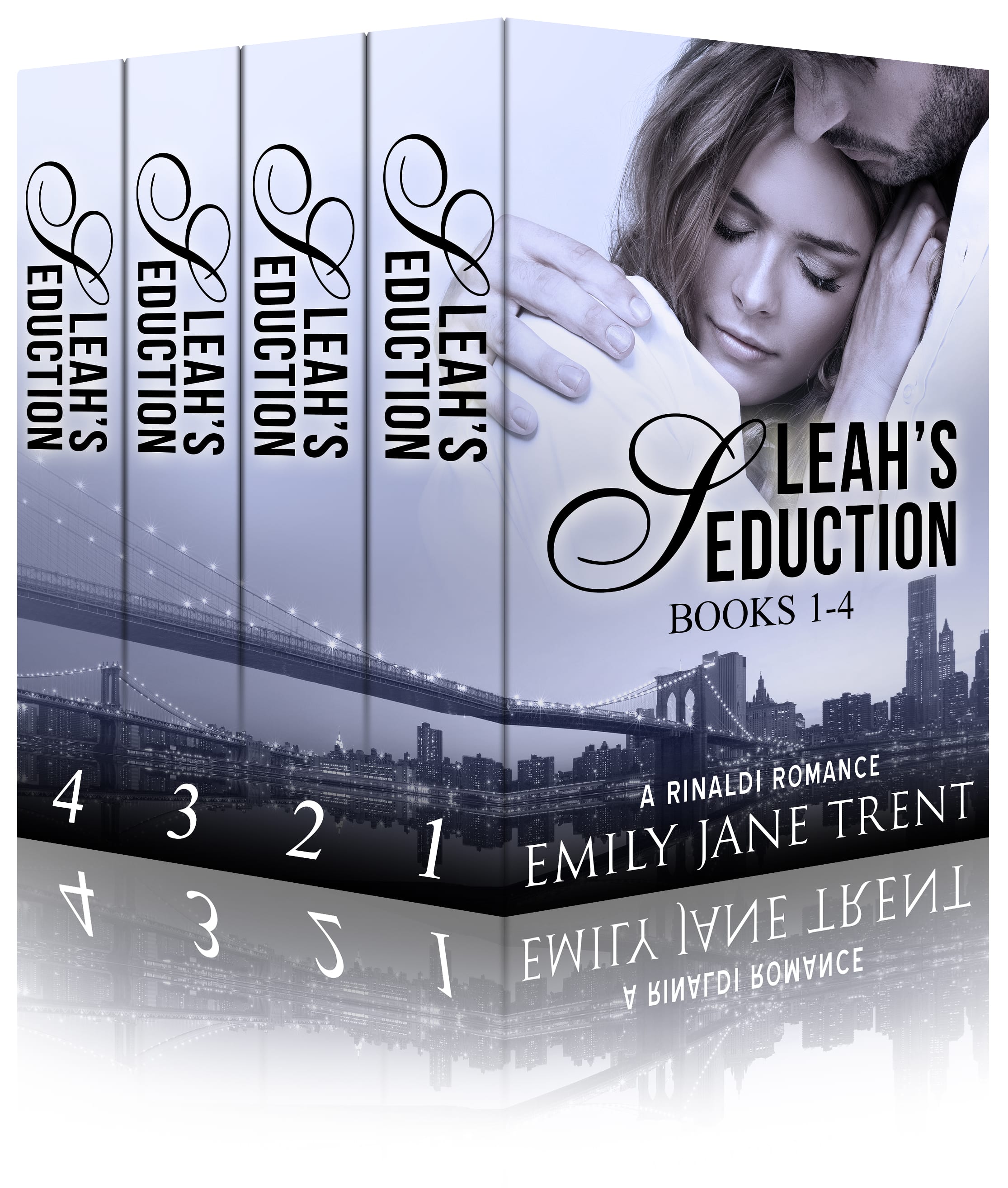 Gianni believes Leah might be the author of a woman's diary filled with sexual fantasies, which has accidentally fallen into his hands. Intrigued, he pursues her. But the relationship quickly spirals out of control.
NEW OFFER: Books 1 thru 4 are now available in a boxed set!

Read FREE with Kindle Unlimited
Touched By You (Books 1-4)
$0.99
Or read FREE with Kindle Unlimited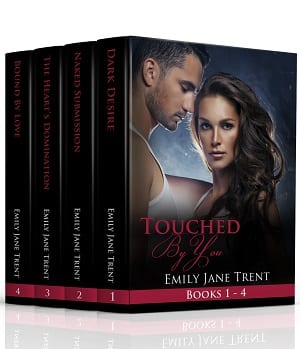 The sexy billionaire Tanner Clarke is bad for Natalie, but she loves him—from the moment she meets him. Even Tanner's possessive alpha male, domineering ways don't make her give up on the only man she will ever love!
NEW OFFER: The first 4 books available in a boxed set. They were the original story, and have a happy ending. But don't be surprised if you want to read all 12. This new adult steamy romance will make you believe in true love!

Read FREE with Kindle Unlimited
Captivated
FREE DOWNLOAD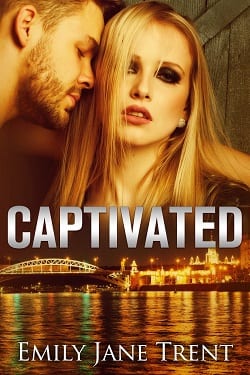 Ella Walker meets a gorgeous Italian surfing at her beach. She feels like she's known him forever, but fears she will lose him. The hunky, rich hero has a dark secret that could tear them apart forever. Can you meet your soul mate, only to lose him in the same instant?
Adam Bianci is drawn to the woman he rescues, after she falls from a wave—plummeting into the ocean. In his eyes she is beautiful, and passion flames between them. But he shouldn't involve Ella in the evil he must face in Brazil. But will he stay away from her?

Stay With Me (Book 1: Lust)
FREE DOWNLOAD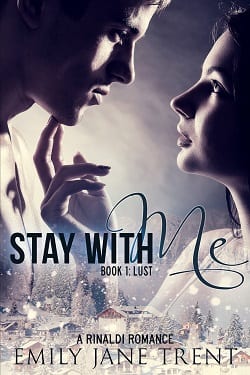 She should have walked away—she shouldn't have let her guard down.
And she definitely shouldn't have fallen for him.
But she did…
With a knack for always choosing the wrong guys, fashion model Kyra Walsh struggles to fix her love life. Determined to protect her heart, she avoids relationships. But when she encounters the international photographer Stephano Rinaldi, she can't resist their undeniable chemistry. Swept off her feet and into his bed, Kyra breaks all her own rules, succumbing to her desire and need for him.
The past catches up to her, threatening to destroy her future with Stephano. It's up to Kyra to choose between what her heart wants and what her head fears.

Unleashed: Bad Boy Fighter Romance
$0.99

A Russian mob princess caught in a web of crime, and drawn to a champion bad boy fighter … what could possibly go wrong? She wants a normal life, somewhere far from the smoke-filled gambling dens of Vegas. He wants it all–the high-stakes life of a winning fighter with her at his side. Neither of them may get what they want…
Step into a world of sexy danger and high-stakes gambling–get your copy of Unleashed today!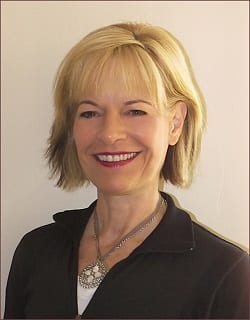 About the Author: Emily Jane Trent is a true romantic at heart. She writes romantic suspense and steamy romantic stories about characters you'll get to know and love. If you like a heart-stealing story that keeps you on the edge of your seat, you'll find her books are for you. Her romances bring out the depth of the characters and leads you to the happy ending – but not without emotional roller coasters along the way.
Contact Links: