Win A Paperback Copy of DIAMOND IN THE ROUGH by NYT Bestselling Author Skye Warren!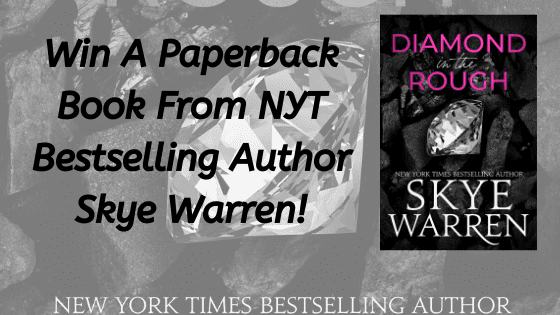 Click Here To Enter The Giveaway!
DIAMOND IN THE ROUGH
by New York Times Bestselling Author
Skye Warren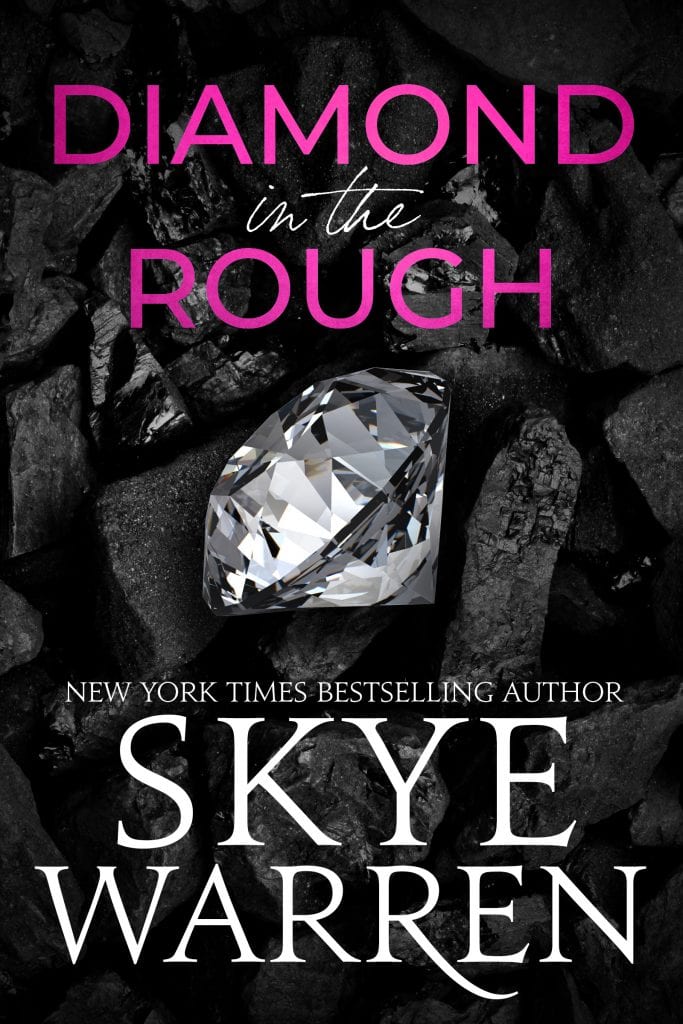 I'm stepping off a nine hour flight when it happens. A white van. A dark hood. Every woman's worst nightmare. Now I'm trapped in an abandoned church. The man who took me says I won't be hurt. The man in the cell next to me says that's a lie. I'll fight with every ounce of strength, but there are secrets in these walls. I'll need every single one of them to survive.
Get Your Copy Here: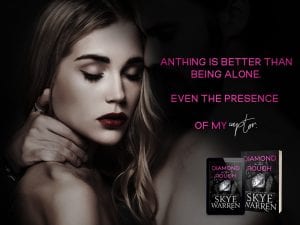 Interview with NTY Bestselling Author Skye Warren:
Q: Hi Skye Warren! Can you tell us a little bit about yourself?
SW: Hello, book lovers! I'm so excited to be here at Romance Devoured today to talk about my brand new release. But first! A little about me. I'm Skye Warren, the New York Times bestselling author of dangerous romance with over 1.5 million books sold. I make my home in Texas with my family, five dogs, and one evil cat.
Q: Why romance? What drew you to the genre?
SW: I've always loved books that had a happy ending, but I didn't know there was an entire genre devoted to them. I used to shop in the regular "Fiction & Literature" section and peek to the back of the book to
make sure it wouldn't end in tragic deaths before checking out. Once I found out the romance genre existed, happy ending guaranteed, I found home. I love that romance novels are mostly written by women, for women. My background is in Computer Science, which is an extremely male dominated field. In fact I rarely had female colleagues. So it's great to work in a community of women who support each other.
Q: For those who are new to your books, what is the story about?
SW: DIAMOND IN THE ROUGH is a dark and dangerous and sexy book!
Don't take my word for it. Here's some quotes from authors I love…
"Diamond in the Rough is masterfully written, sinfully sexy, and utterly addictive! Skye Warren proves why she is the queen of dark and delicious romance." – Giana Darling, USA Today bestselling author
"A novel full of intrigue, secrets, lies, and a love that won't be denied, Diamond in the Rough is easily a top read of 2020." – Celia Aaron, author of The Bad Guy
"Five glowing stars! Diamond in the Rough is the dark and dangerous world that I love from Skye Warren. You will be completely caught up in Elijah and Holly's story from the first page to the last." – New York Times bestselling author Aleatha Romig
Q: Is any part of your story or the characters based on personal experience?
SW: This is the first book I've written where the heroine is also an author, so I was able to draw on some personal experiences since I've been writing full time for about 9 years now.
Q: Where can our readers find you?
SW: I'm on a few places, but where I spend the most time is in my Facebook group: https://www.facebook.com/groups/1569845016592572/
And on Instagram: https://www.instagram.com/skyewarrenbooks/
I hope to see you there!