13 Tempting Romance Books If You Like 50 Shades Of Grey
If you love dominating men who go to any lengths to get what you want, then you will love these books. Here  are our top 13 books to read if you fell in love with 50 Shades of Grey.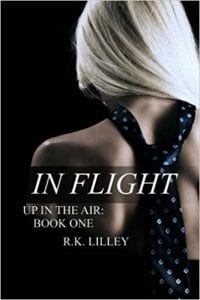 #13 In Flight
– R.K. Lilley
Protective, possessive, and controlling. These are all terms that define Mr. Cavendish. And he wants to protect, possess,  and control Bianca, a flight attendant he's only just met. And he will have her.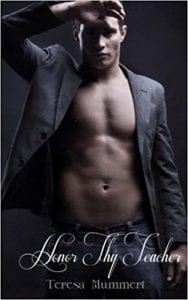 #12 Honor Thy Teacher
– Teresa Mummurt
If you loved 50 Shades Of Grey, then Honor Thy Teacher is a must read! William can't take it anymore and goes after his student, Emma. He knows it's wrong but he does not care anymore.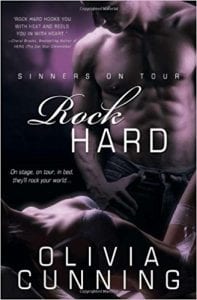 #11 Rock Hard
– Olivia Cunning
This book is wickedly stunning! Sed and Jessica aren't together anymore but every time they're in the same room the two can't resist each other. It's only a matter of time before this musician and this lawyer start a scandal.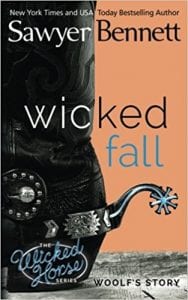 #10 Wicked Fall
– Sawyer Bennett
An enticing read from cover to cover. Undeniably alluring and sexy. Full of kinky characters, exposed secrets, and gorgeous men and women. Woolf knows there is chemistry between him and Callie, he just has to help her let go.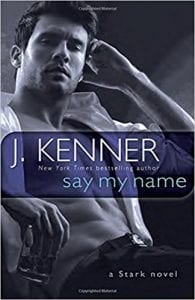 #9 Say My Name
– J. Kenner
This story is elegant and crisp and oh so tempting. The heat between Jackson and Sylvia takes your breath away and has you devouring the story. Say My Name will have you begging for more.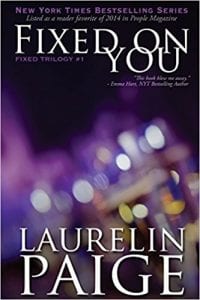 #8 Fixed On You
– Laurelin Paige
Fixed On You is the book you've been missing, every ounce of passion from this book will leave you wanting more and more and more 😉 If it's not on your must read list, it needs to be put there ASAP.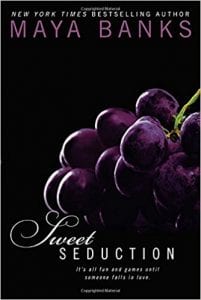 #7 Sweet Seduction
– Maya Banks
This book is H-O-T. Nathan is clueless when it comes to girls and Julie is tired of chasing him. But he isn't done with her. He may have realized late that she was attracted him but he won't let her slip away.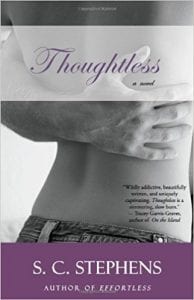 #6 Thoughtless
– S.C. Stephens
Another book, another tantalizing love triangle. Thoughtless has you turning pages as fast as you can from start to finish. Stephens has us guessing until the very end who Kiera will end up with.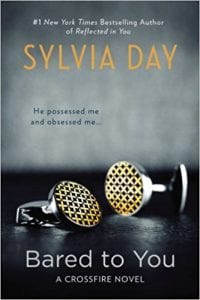 #5 Bared To You
-Sylvia Day
Bared To You will leave you bare 😉
The chemistry is explosive and undeniable. Every time Eva Tramell and Gideon Cross are with each sparks fly.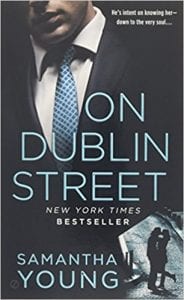 #4 On Dublin Street
-Samantha Young
Jocelyn hits the best bit of luck she could ever wish for: by chance she ends up sharing a cab with sex on stick. And then she happens to move in with his sister. For her, nothing better could have happened.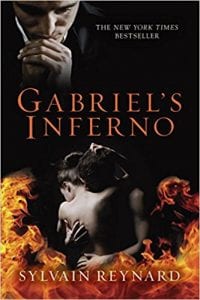 #3 Gabriel's Inferno
– Sylvian Reynard
Gabriel's Inferno is like no other! Sexy, alluring, and a romance that keeps you coming back for more. Gabriel and Julie delve into their forbidden romance after fighting off their attraction for each other and their whirlwind romance begins.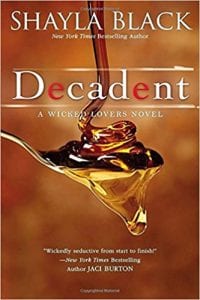 #2 Decadent
– Shayla Black
Wicked, charming, strong, sexy, need I say more? The tension between Kimber and Deke is palpable and the two can barely stand it. Finally Kimber gives in to the temptation that is Deke.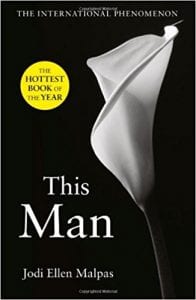 #1 This Man
– Jodi Ellen Malpas
A sexy story that is extremely passionate! Another steamy trilogy to sink your teeth into 😉 Jesse Ward is a devastatingly handsome enigma that fill your mind, body, and soul, in all the right ways.
Love what you're reading?  Click here to join Over 130,241 other fans getting all their books free!