12 Romance Books About Men In Uniform
These men have the right to remain sexy 😉 And believe me they are! Who could resist a man in a uniform? Here are our top 12 romance books about men in uniform that will blow you away.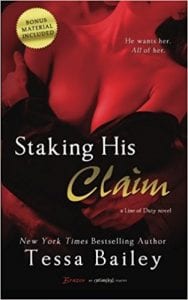 #12 Staking His Claim
– Tessa Bailey
Matt Donovan agrees to drive home his best friend's little sister. But when he meets her, she lies about who she is  in order to seduce him. And he is more than willing to let her.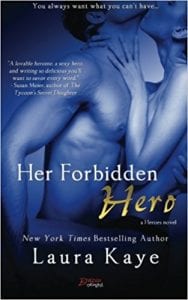 #11 Her Forbidden Hero
– Laura Kaye
Alyssa and Marco have been good friends for as long as she can remember. Fate has brought them back together after a while apart and now Alyssa wants him. Marco is afraid to get close after what he's seen but Alyssa is persistent, sweet, and will help him every step of the way.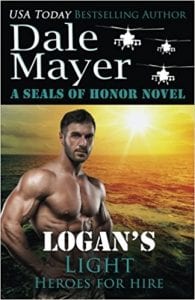 #10 Logan's Light
– Dale Mayer
The sixth installment of Heroes For Hire, Logan's Light is just as good as the first. Loga and his partner are on the hunt to find Alina before it is too late. Logan s a sweet hero who only want Alina to be safe.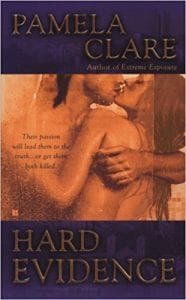 #9 Hard Evidence
– Pamela Clare
A suspenseful, sexy read. An undercover FBI agent gets an unlikely partner, a reporter. Julian isn't too happy to be working with Tessa but as the investigation becomes personal the two become inseparable.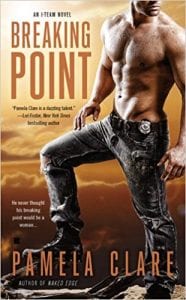 #8 Breaking Point
– Pamela Clare
This story is action packed from the beginning to the end. Zach and Natalie are on the run  after they escape captivity and they can't help the growing attraction between them. Despite the danger, they aren't able to resist their need for each other.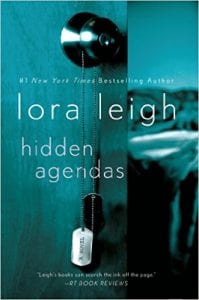 #7 Hidden Agendas
– Lora Leigh
Who could deny a Navy SEAL who is hell bent on protecting your life for as long as he can? Kell has to pose as Emily's lover in order to flush out a spy and puts Emily in the line of danger. Will he be able to save her this time?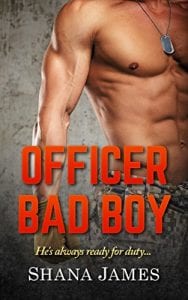 #6 Officer Bad Bay
– Shana James
Melissa Franks is at the top of her career  and has everything she could have ever dreamed of, except a sexy man that can keep up with her. That is until she meets Colby Roberts who is used to having things his way, and he wants her.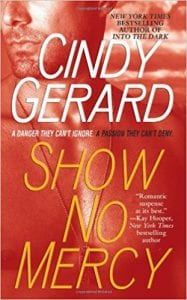 #5 Show No Mercy
– Cindy Gerard
Show No Mercy is full of exotic locations, drama, heated love scenes, and so much more. Going against her better judgement, reporter Jenna McMillan goes back to Buenos Aires only to meet Gabriel Jones who saves her life over and over.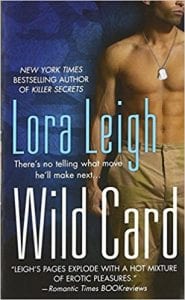 #4 Wild Card
– Lora Leigh
In a routine mission gone wrong, Nathan is captured and declared dead. His wife Bella waited for her SEAL to come home but she wasn't expecting the man he had become. Possessive, demanding, and oh so sensual.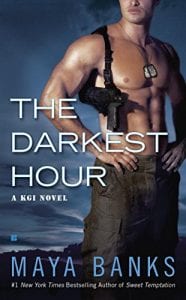 #3 The Darkest Hour
– Maya Banks
Hope, strength, and love. Navy SEAL Ethan Kelly had lost all hope when the news of his wife's death reached him. But now he has information that she's alive and will go through anything to just be able to see her again.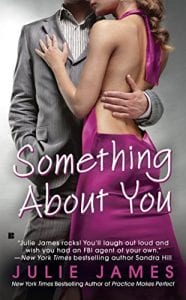 #2 Something About You
– Julie James
Two sworn enemies, a high profile case and a killer on the loose. Cameron Lynde is stuck with agent Jack Pallas, and immediately the two are at each other's throats and fighting. But are these two really enemies after all?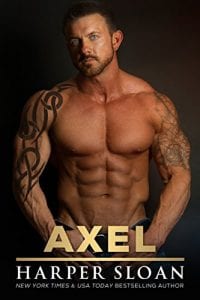 #1 Axel
– Harper Sloan
Axel is a story of true loves reconnecting after many lost years of bitterness and hatred. Izzy thinks fate is cruel when Axel is thrown back into her life, but is fate  finally on her good side?
Love what you're reading?  Click here to join Over 130,241 other fans getting all their books free!